Document Destruction Gold Coast
DestroyR Secure Shredding provides secure document destruction services in the Gold Coast Area. Protect your most important information by securely destroying it now. Our customer service team can help with any questions by calling 1300 378 769 or complete the form on the right hand side.
See our other service locations here.
Why You Need a Secure Document Destruction Service?
You're about to throw away some important documents, but you're not sure if it's okay. You want to make sure that your information is protected and that the paper isn't used for anything nefarious. Why should you be concerned?
You may think this is an over-the-top concern, but the truth of the matter is that more than half of all identity theft comes from stolen paperwork. With so many easy ways for people to access our sensitive information, protecting ourselves with a secure document destruction service has never been more crucial.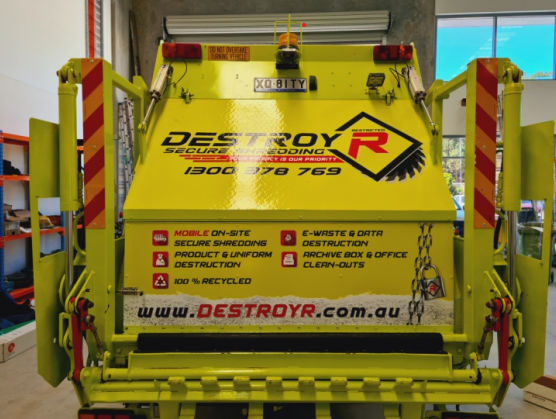 What is document destruction?
Document destruction is a service that you can use to shred any papers in your office with sensitive information. The goal of this service is to make sure that any information stored in your documents will never be able to be used by others. Shredding documents is a necessary step in protecting yourself from identity theft. After all, people have been known to steal paperwork from offices and use the personal information on the documents for malicious purposes.
With so many easy ways for people to access our sensitive information, it's important to take advantage of document destruction services. That way, you can ensure that anyone who may want to misuse your private information won't have access to it in the first place!
Why do we need a secure document destruction service?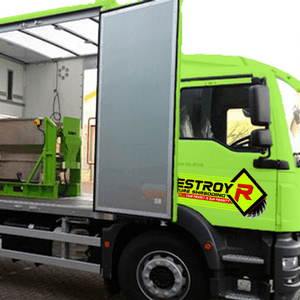 There are a few reasons why we need to use a secure document destruction service. First, without one, we run the risk of identity theft due to our sensitive information being released. Second, without one, we can't be sure that confidential documents are not used for nefarious purposes. Finally, by using one, you'll help protect the environment by reducing your carbon footprint.
If you want to make sure that your information is safe and your documents are not used for malicious purposes, it's important for you to find a reputable company that offers secure document destruction services.
When choosing a company for this task, consider their disposal methods and how they protect your sensitive information once it has been destroyed. You should also ensure that they have clear instructions on how to use their service. After all, there's no point in having the service if you don't know how to use it!
Paperless offices and the risks they pose
Paperless offices are becoming
more and more common these days. As people are working remotely, they are sending emails, filling out online forms, and transferring files all day long. This has created a lot of risks for information security. It's easy for an email to get sent to the wrong person or be intercepted during transmission with just one click of the wrong button. And in some cases, hackers can access sensitive information through your email account if they have the right credentials.
But this is only one type of risk when it comes to paperless offices. Identity theft is also prevalent in the digital age with the use of computers and smartphones. At any time, someone could take your phone or computer that has all your personal data on it—and then use that info for malicious purposes. DestroyR Secure Shredding also offer secure E-Waste Recycling Services. Securely destroy old hard drives, solid state drives and other data formats that pose a risk to your identity.
The benefits of a secure document destruction service
Identity thieves are always looking for new ways to get their hands on your personal information. Protecting yourself against identity theft can be difficult, but it's not impossible. Shredding your documents is one of the largest steps you can take to keep your information safe.
When you have sensitive data that needs to be destroyed, the last thing you want to do is destroy it with a shredder in your office or home. Doing so could leave particles of paper with your personal information all over the place for anyone to pick up and use. Fortunately, there are several companies out there who offer secure document destruction services that will ensure that your sensitive information is destroyed properly—often by being recycled into something else.
These companies will come into the office and provide the perfect way to destroy any sensitive paperwork without risking its misuse.
Protect your sensitive information now with DestroyR Secure Shredding
A secure document destruction service is imperative for your peace of mind and the security of your business. If you're not sure what kind of service to use, contact our friendly customer service team now by calling 1300 378 769.

You should never, ever use a garbage disposal or trash can to dispose of sensitive documents. If you don't need them anymore, why not destroy them? DestroyR can take care of all your secure paper shredding needs. We make sure that your personal information is kept safe and out of the hands of identity thieves. At DestroyR we have a wide range of affordable services to suit every budget and business size. We also offer a mobile shredding service so you can have a secure shredder on site at any time!
What Sets Us Apart As A Document Destruction Service?
We provide secure document shredding to individuals and businesses with documented data that they want to get rid of without running the risk of data falling into the hands of a third party who may use the information illicitly. Here are some of the ways that we ensure the protection of your confidential information in a way that also preserves environmental sustainability:
ISO accredited. Three international standards govern our organisation's operations. The first is the ISO 9001, which guides us on how to improve the quality of our services. We continuously look for ways to enhance our processes so that our customers are consistently satisfied.
We also comply with the occupational health and safety management system, ISO 45001, so that we're aligned with industry best practices to create a safe work environment and prevent work-related injuries.

We also adhere to the Privacy Act, which outlines who must comply with this legislation and what their obligations are. For example, government and officeholders as well as organisations that exceed a certain amount of turnover, hold health information, are contracted service providers for a Commonwealth contract, or are a credit reporting body fall under this law.
Added security. We have fitted all our vehicles with cameras and GPS tracking so that you can watch the shredding take place for complete peace of mind.
Environmentally friendly. Paper recycling is part of a closed-loop process: after the destruction of your documents, the shredded paper can convert into new products, such as toilet paper or paper towels.
We Work Around Your Requirements
DestroyR is an affordable and reliable paper shredding service for the South East Queensland & Northern NSW. Our team of dedicated professionals work around our customer's requirements for paper shredding at a great price.
When it comes to business security, we take it seriously. That's why we use the latest in secure shredding technology and processes to ensure that any sensitive information passing through our hands is completely protected from unauthorised viewing. We work with you to develop a customised plan that fits within your budget and makes sense for your home or business.
We're Reducing Our Environmental Impact
DestroyR's Closed Loop Recycling Process helps to reduce the environmental impact of producing and disposing of manufacturing materials. In a closed loop recycling system, the "waste" products created during the manufacturing process are either re-used or recycled to make new products. This type of recycling minimises air pollution, land pollution and water pollution that can be caused by conventional open loop production methods.