SECURELY SHRED
WITH DESTROYR
®
Minimise the risks of identity theft with DestroyR's secure shredding services. Nationally accredited, servicing Queensland & Northern NSW.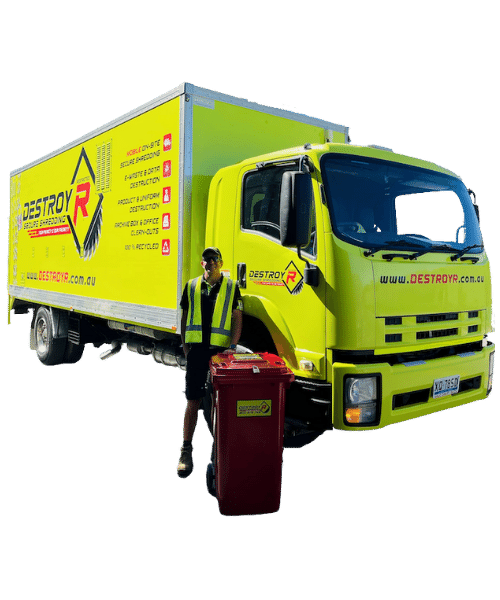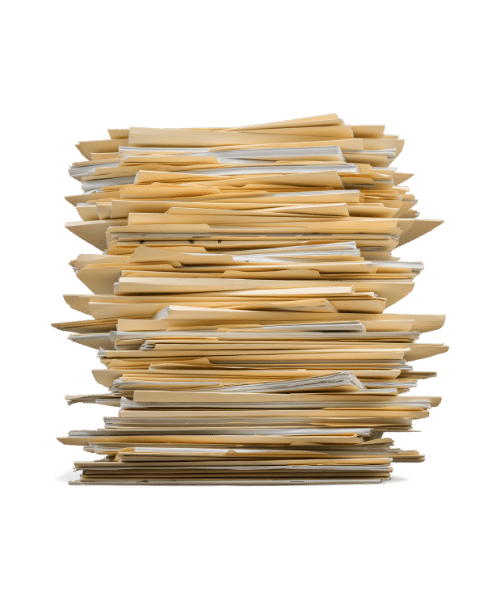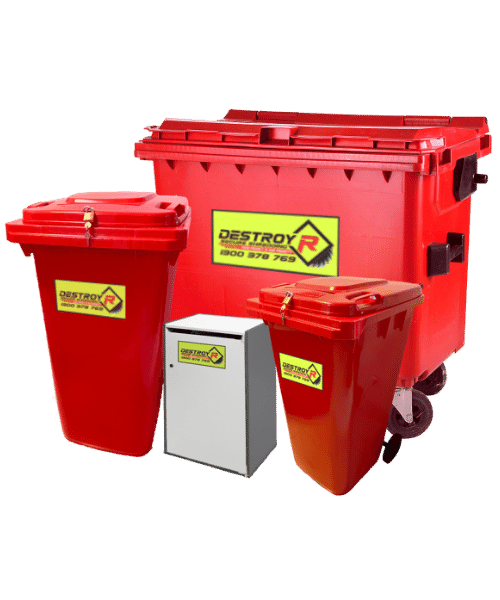 DestroyR destroys documents, not your peace of mind. Protect your privacy and resolve to take care of confidential information with our secure destruction and shredding services. We also offer a variety of customised solutions to meet your needs.
Call us today for a free quote on 1300 378 769.
Onsite Shredding
We arrive at your location and destroy onsite.
Offsite Shredding
We collect your data and process at our facility.
E-Waste Recycling
Recycle old e-waste sustainably & securely.
Media Destruction
Destroy old media like DVDs, VHS and more.
Office Cleanouts
Reduce clutter in your office securely.
Uniform Destruction
Destroy old uniforms securely.
Paper Recycling
Recycle any paper material securely.
Printer Solutions
Destroy old labels, stickers etc. securely.
DestroyR offers three different levels of shredding services to suit your needs. For one-off shredding, choose the service that best suits you and we'll be there on the day and time that works for you. If you prefer on-call servicing, just give us a call or fill out our online form whenever you need shredding services. Or choose our scheduled servicing, where we arrive on a regular cycle at your business.
One-Off
Suitable for customers where they only need secure shredding & destruction every once in a while.
On-Call
Suitable for customers to notify us once their contents are ready to be collected and processed for shredding.
Scheduled
Suitable for customers where they would like their shredding & destruction to be on a regular cycle.
Increase your security with a secure container
DestroyR provides secure shredding for your unwanted documents, files and personal items. Our containers are available in a variety of sizes to suit your needs. Choose from a console that will fit on a desk, a 120l bin that can be wheeled into a meeting room, a 240l bin for offices with more space, or our 660l bin which can store up to 7 boxes of paper. Contact us today to have your desired container delivered and set up quickly! Call 1300 378 769 to learn more.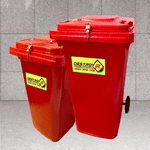 120L Container
480mm wide
480mm deep
930mm tall
Weight: 8.2kg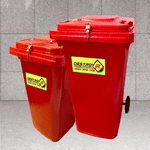 240L Container
585mm wide
660mm deep
1060mm tall
Weight: 15.5kg
660L Container
1340mm wide
860mm deep
1135mm tall
Weight: 50kg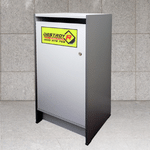 Office Console
550mm wide
400mm deep
840mm tall
Weight: 21kg

ISO 9001:  Sets requirements for a company to develop, maintain and achieve continual improvement of their systems for meeting customer requirements.
ISO 14001: Designed to improve an organisation's environmental performance.
ISO 45001: Addresses the specific needs of organisations operating in industries that have a high risk of harm to people.
i-Sigma Member: Advocates for better business practices across the entire secure data destruction industry. 
DestroyR provides a complete, secure onsite shredding solution. Our skilled technicians arrive at your office securely destroying all confidential documents. Your company can be confident in knowing that your data is protected, ensuring all data is completely destroyed with our on site shredding trucks.

We arrive at your location
Our nationally police checked experts arrive at your facility.

The containers are scanned
Each container is scanned to log the change of custody.

We process the containers
All of your shredding material is shredded & destroyed on site.

The containers are cleaned
Ensuring all documents and paper are completely destroyed.

Certificate of Destruction
Once complete, you'll receive a certificate of destruction.
The material is recycled
Our closed loop process ensures the material is recycled.
At DestroyR Secure Shredding, we strive to always provide the best service and experience every time. 
Destroy your sensitive data on site with us
Protect yourself and your customer's information by destroying it onsite. DestroyR offers on-call service, one-time shredding or scheduled shredding at your convenience. You can also get your e-waste recycled today.
Stop worrying about confidential documents
DestroyR Secure Shredding provides secure document shredding and other secure destruction solutions for you and your business. With a focus on customer service and privacy, we take care of the whole process to make sure your documents are completely destroyed and cannot be recovered. Contact us today to find out more about the services we provide!
A Local Destruction & Shredding Provider For Residential & Business Clients
You can't afford to lose your privacy, even if you think that the information you have is not important. There is a chance that a stranger can get hold of your information and cause damage to it. It might be a hassle to shred all of your documents, but when you do so, it guarantees the safety of your personal information. We will take care of everything from A-Z, for residential customers to businesses of all sizes, so you don't have to worry about shredding any more documents.
We make your confidential info a thing of the past.
When you've got sensitive documents that need to be destroyed, you can't just toss them in the recycling bin!
Destroying sensitive documents is a must, but it can be a time-consuming, expensive process. Let us do the hard work for you! We will shred your documents and recycle the paper. We can also remove staples, paper clips, and other metal objects from the documents.
Whether it's document destruction, e-waste recycling and more, we have the right solution for you. When you choose one of our secure destruction services, we arrive at your location to pick up your sensitive materials, where they are either shredded on-site or shredded at our facility.  We will also provide you with a certificate of destruction.
We are a locally owned and operated business on the Gold Coast. DestroyR Secure Shredding takes compliance very seriously and we are accredited in ISO9001, ISO14001 and ISO45001.
Our team have over 20 years experience in the secure destruction industry. Contact our friendly customer service team now!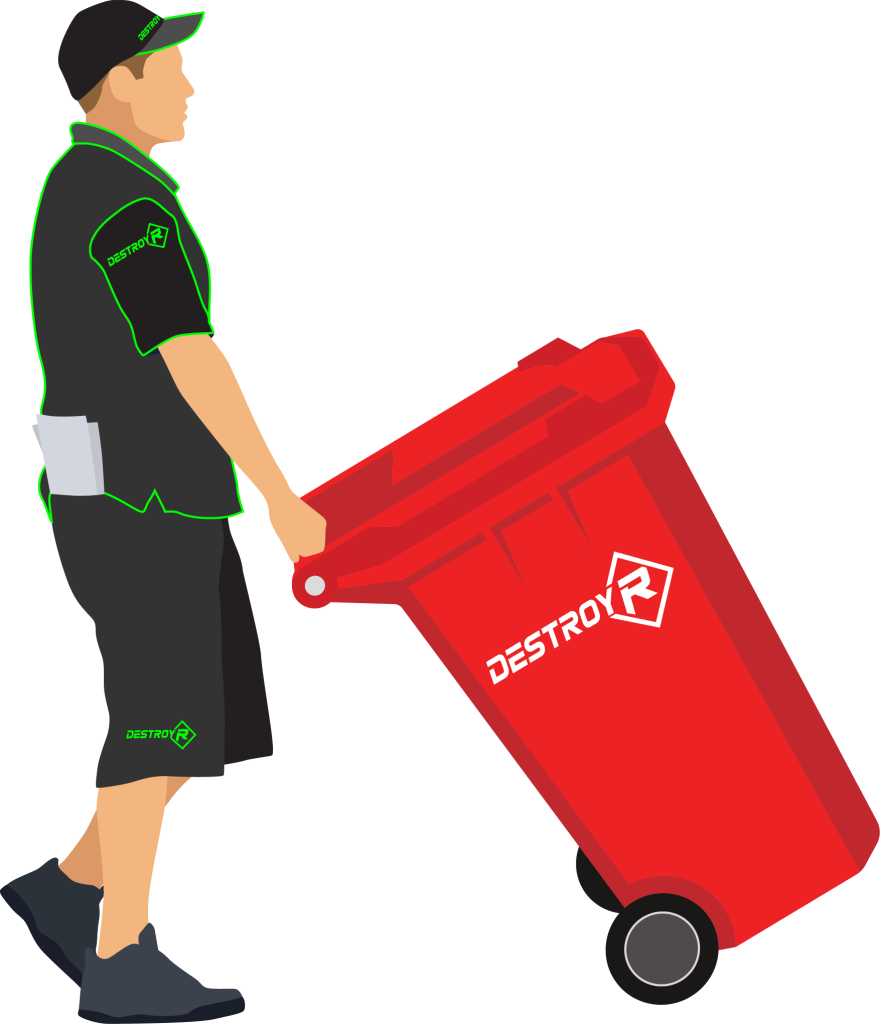 We're changing the way you think about shredding
The closed loop recycling process is a system that uses waste to create new products. DestroyR's Closed Loop Recycling Process helps to reduce the environmental impact of producing and disposing of manufacturing materials. In a closed loop recycling system, the "waste" products created during the manufacturing process are either re-used or recycled to make new products. This type of recycling minimises air pollution, land pollution and water pollution that can be caused by conventional open loop production methods.
Our expert service covers all aspects of a certified closed loop destruction process that complies with your businesses' Privacy Act requirements, while also keeping in line with our current Notifiable Data Breaches (NDB) laws.
Protect Yourself With Secure Shredding
DestroyR offers secure shredding services that are fast, affordable and professional. It's our job to make sure your information stays out of the wrong hands. That's why we take every precaution to ensure that all of your documents are destroyed securely. 
If you need sensitive information destroyed, we're the right choice for you. We specialise in high-security document destruction with a focus on protecting your privacy and security.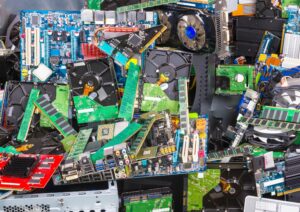 Electronic waste, also known as e-waste, is a rising environmental pollutant, and disposing of it effectively becomes more challenging as access to electronics increases worldwide.
Read More »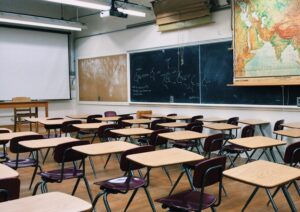 School is out for summer, and it's time to get rid of all the unwanted papers, uniforms, e-waste and other materials you don't want anyone
Read More »
It's time to finally get rid of the boxes that contain your old documents. Maybe they are copies of tax returns, home insurance policies, old
Read More »
DestroyR provides secure document shredding, e-waste destruction, office cleanouts and other secure destruction solutions throughout Queensland & Northern NSW. We take care of the whole process to make sure your documents are completely destroyed and cannot be recovered. DestroyR Secure Shredding are here for you.
Simply complete the form below and one of our consultants will get in touch shortly.